POSTED BY
The Editor
| Nov, 08, 2022 |
Winter in Calgary is the perfect time to bundle up and explore the great outdoors. It might be chilly and it might be warm but there are so many things to see and do in the winter months. From skiing and snowboarding to dogsledding and hot springs, outdoor winter adventures are ready and waiting for you in and around Calgary.
---
Go downhill skiing & snowboarding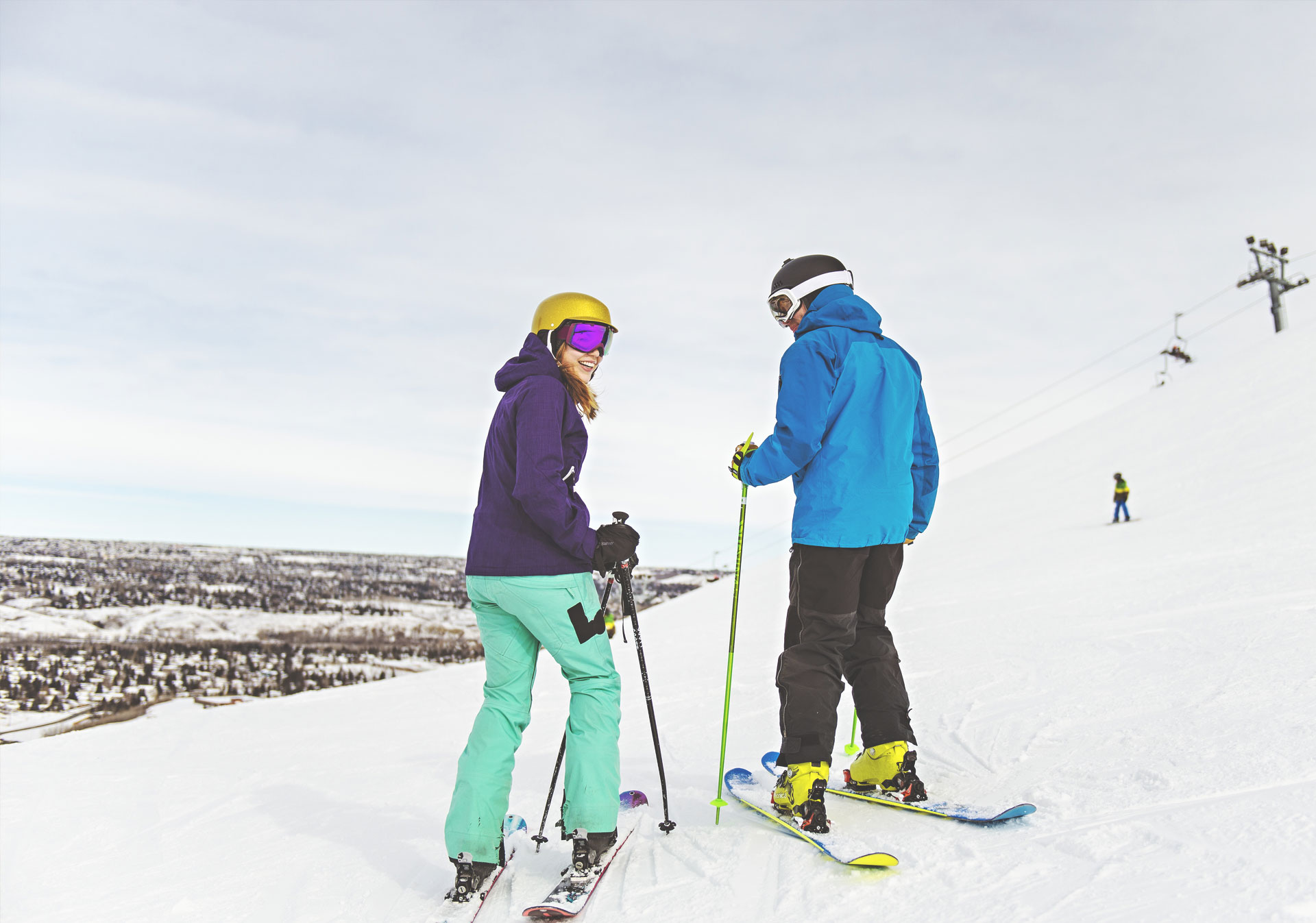 Soak in an outdoor pool
The 
Banff Upper Hot Springs
 is a naturally fed soaking pool and the only hot springs pool in 
Banff National Park
. With water temperatures between 37°C and 40°C, winter is the perfect season to enjoy a soak in the rejuvenating waters of this natural wonder. The Banff Upper Hot Springs is open daily during the winter months and is just 1 hour and 30 minutes away from Calgary along the Trans-Canada Highway. Beat the crowds by going early in the morning or during weekdays.
Spend a relaxing day at the spa at the 
Kananaskis Nordic Spa
, just 1 hour west of Calgary and close to Canmore. A series of outdoor pools, saunas, and steam rooms will help you relax with a process called hydrotherapy, as you cycle through each water temperature and soak the day away.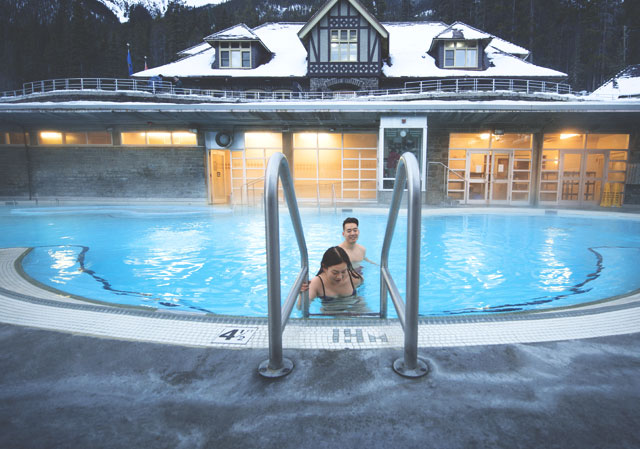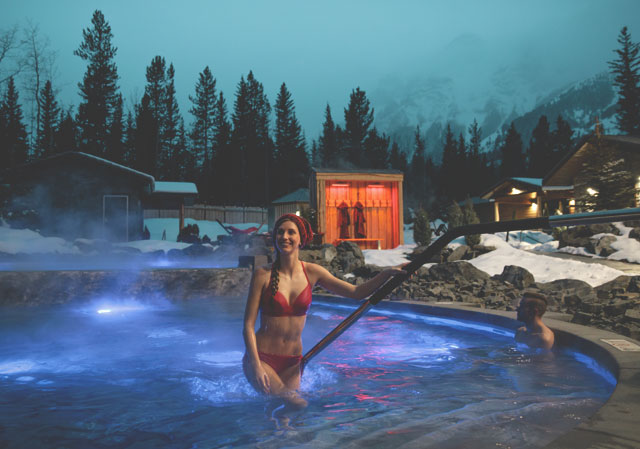 Take the whole family tubing
Tubing is a family friendly winter activity everyone can enjoy. No experience is required to ride these soft inflatable tubes down dedicated tube runs with a magic carpet ready to take you back to the top of the hill. The WinSport 
Tube Park
 is the largest of its kind in Western Canada and is easily accessible from the Frank King Day Lodge, with washrooms, food, and other amenities accessible nearby. The 
Sunny Tube Park at the Lake Louise Ski Resort
 and 
Mount Norquay Ski Resort
 are a great way to experience the thrill of tubing in the Canadian Rockies.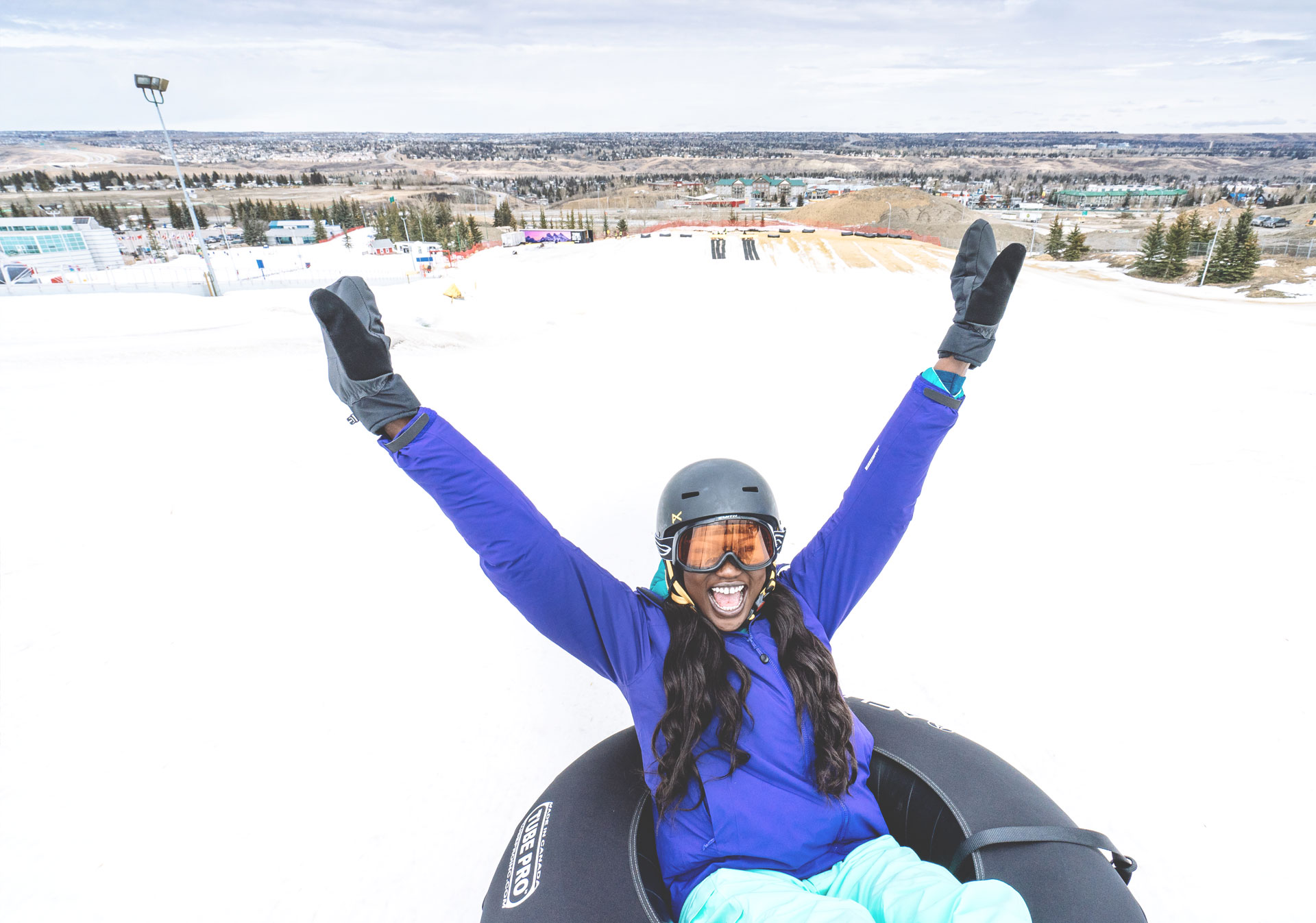 Winter Tips for Families
Make the most of the cold weather with these tips for exploring the city with your family.
Add dog sledding to your bucket list
Dog sledding in the Canadian Rockies is a bucket list experience you will never forget. Mush your way through this Canadian classic and take in the incredible views of the Rocky Mountains with organizations like 
Snowy Owl Dog Tours
 and 
Howling Dog Tours
. Get to know the team of highly trained dogs, learn about their animal care practices, sit back and enjoy the ride, or give mushing a try yourself. Tours can last anywhere from half an hour to a full day and are guided by an experienced musher.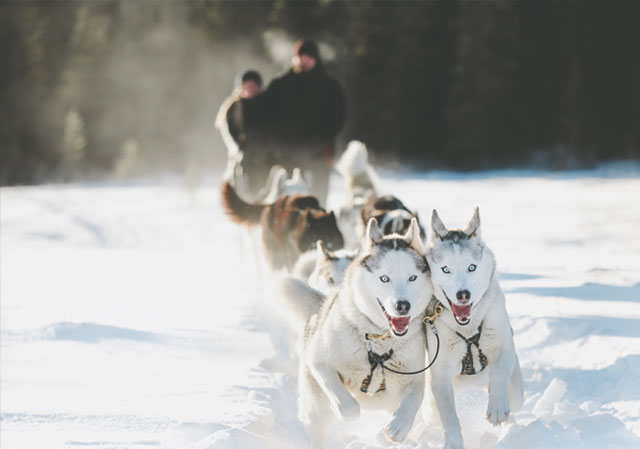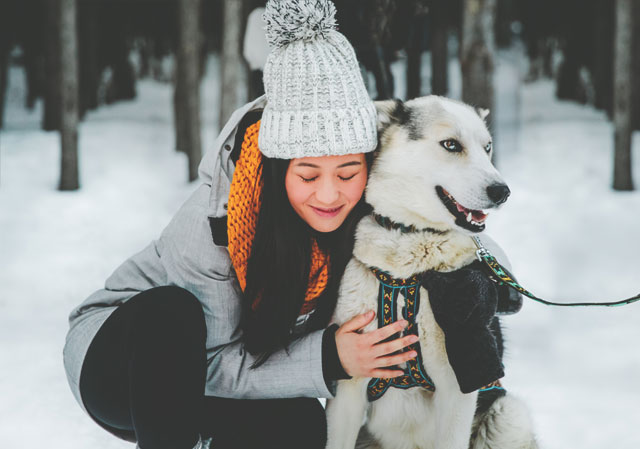 Ride a fat bike in the snow
Winter in and around Calgary doesn't mean you have to put your bike in storage. One of best winter activities in Calgary, fat biking on studded winter tires is a great way to enjoy cycling in the colder months. 
Bow Cycle
 and the 
University of Calgary Outdoor Centre
 offer fat bike rentals for beginner and experienced riders. Calgary is home to the most extensive urban 
pathway and bikeway
 in North America, with over 850 kilometres of pathways and 95 kilometres of trails to explore on your fat bike.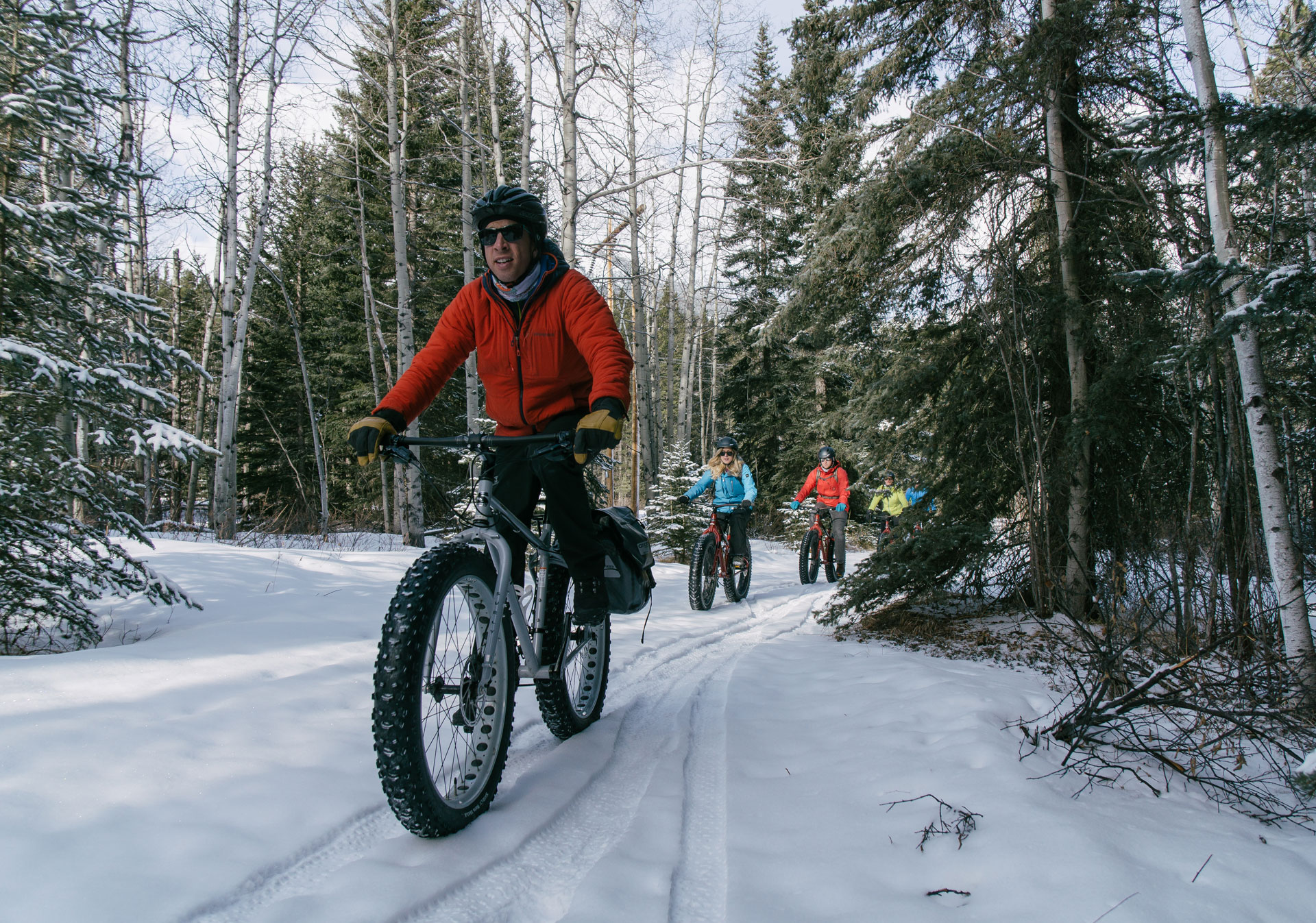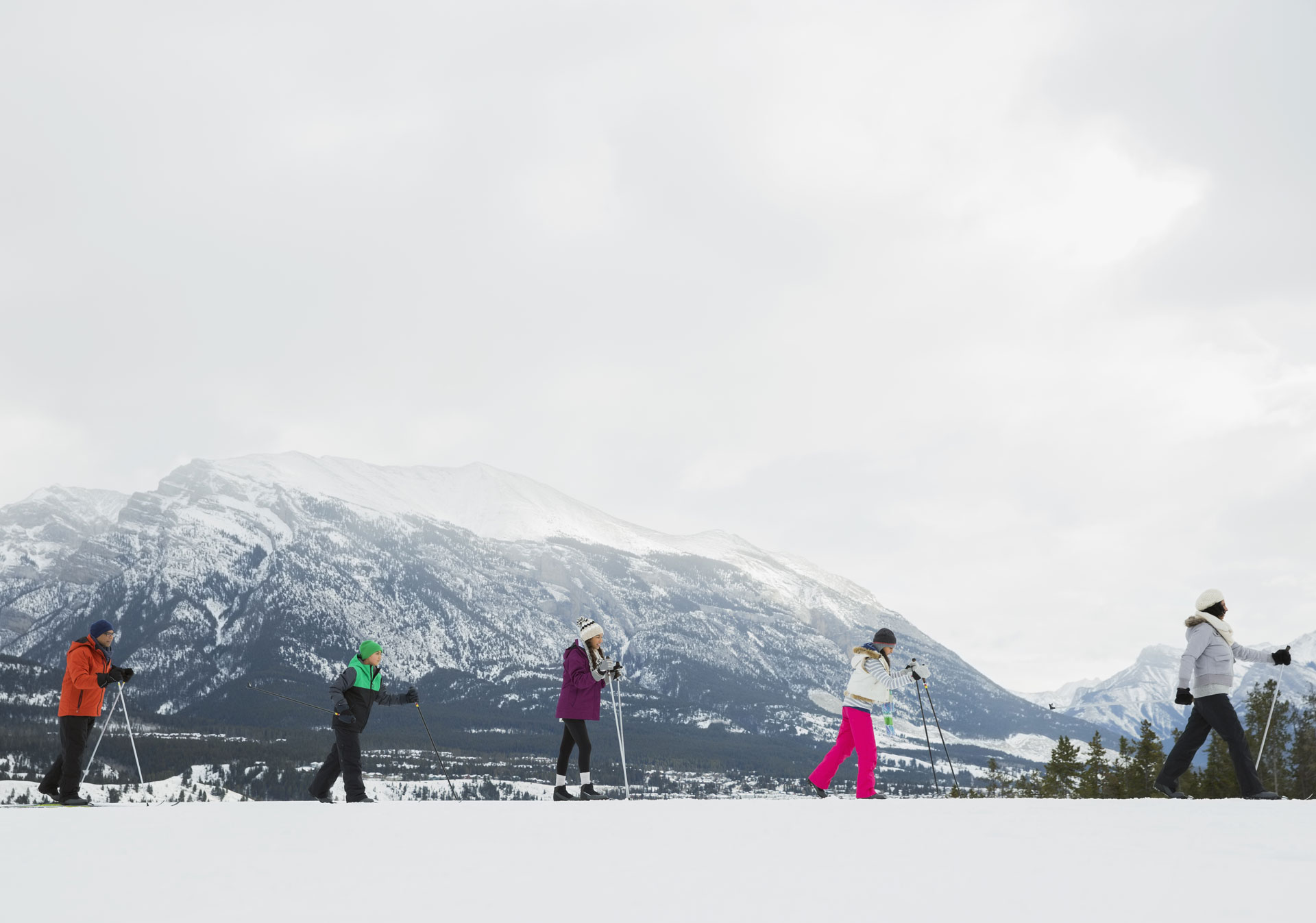 Ice skate on an outdoor rink
Outdoor skating rinks
 in Calgary are typically open from mid to late December through February. Olympic Plaza is a refrigerated ice surface and is often available between mid-November and mid-March. Hockey sticks and nets are not permitted on outdoor rinks and helmets are strongly recommended for all participants.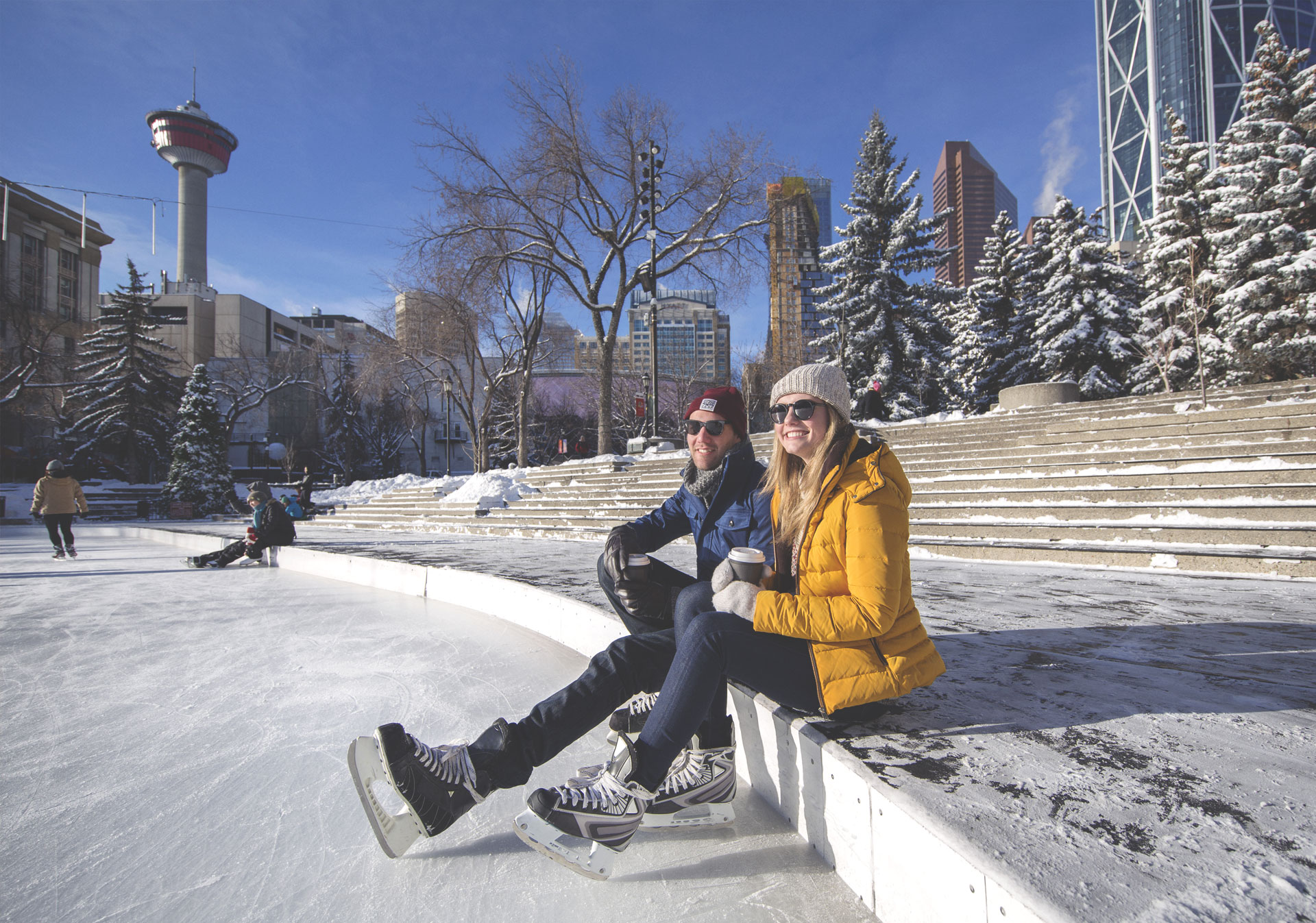 Explore outdoor attractions
Bundle up and explore Calgary attractions that take you into the great outdoors. The 
Wilder Institute/Calgary Zoo
 is open year round and has both outdoor and indoor exhibits. Wear layers and warm up indoors during your visit. Many of the animals prefer cold weather so you can get a good view of these incredible creatures while they are more active.
The 
Inglewood Bird Sanctuary and Nature Centre
 are open year round and admission is free. With 270 species of birds, 21 species of mammals, and 347 species of plants, this natural outdoor attraction is a great way to explore nature right in the city. Warm up in the Nature Centre, with interpretive exhibits, and information about the local wildlife who call the sanctuary home.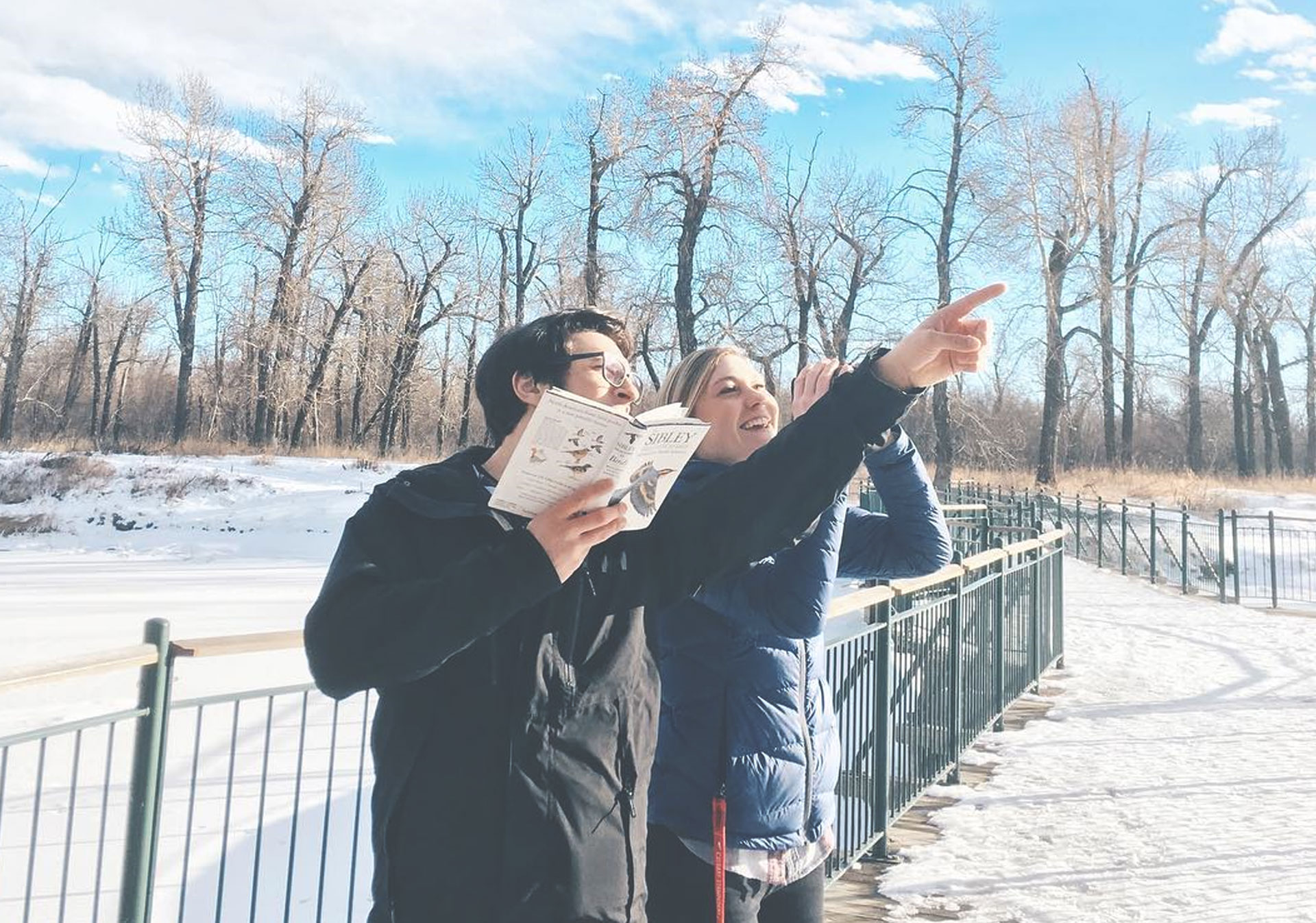 Take a walk in snowshoes 
Snowshoeing is a great way to get active in the winter. It's easy to learn and inexpensive to try for people of all ages and experience levels. Along with dedicated trails, snowshoeing is welcome in any Calgary park. Beyond Calgary, you can explore the snowshoe trails of 
Mount Norquay
, take a scenic hike through 
Sunshine Meadows at Sunshine Village
, or explore a different side of 
Castle Mountain
 with a guided tour.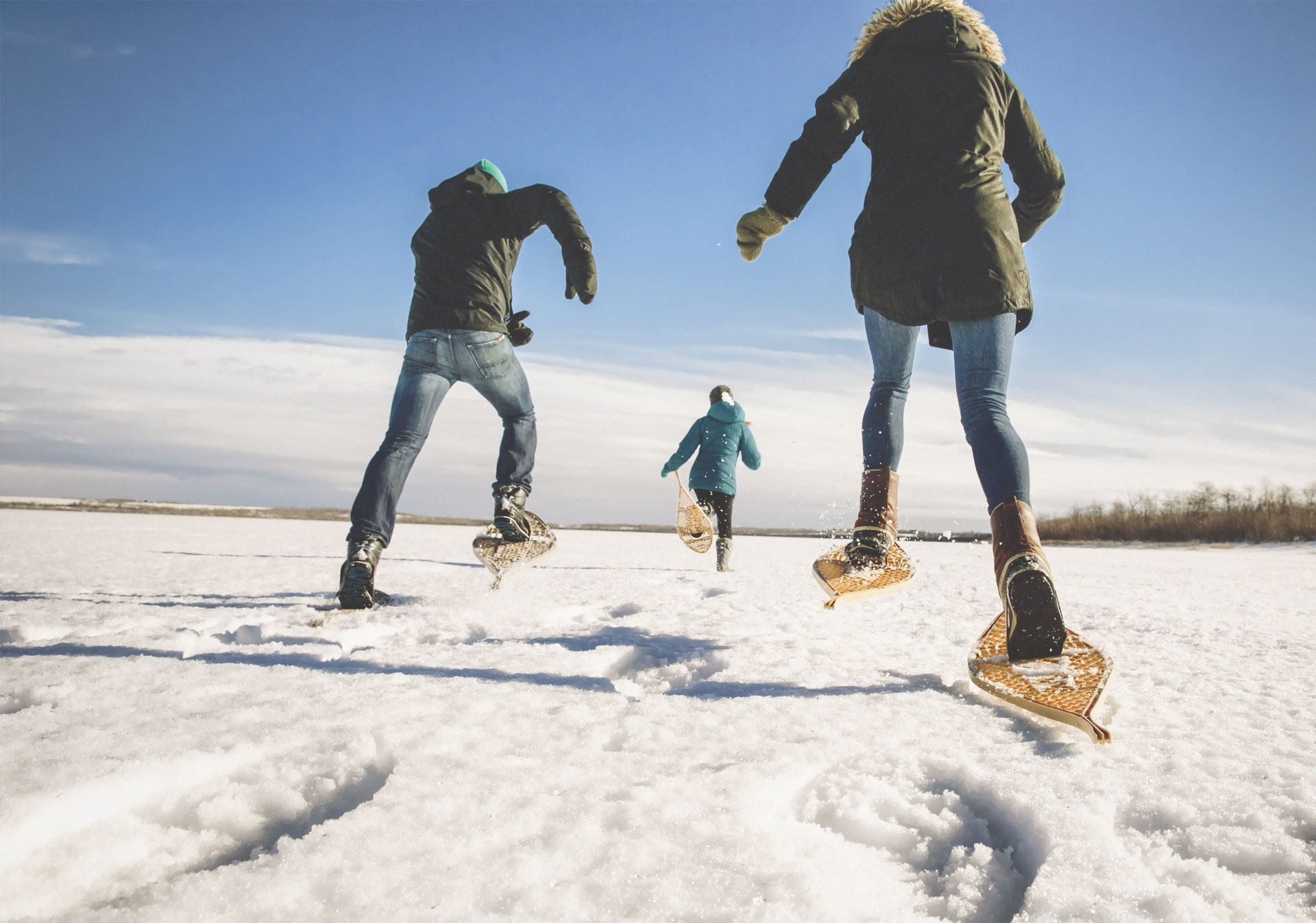 Meet the wolfdogs
Wolfdogs are domestic dogs that have characteristics like a wolf. You can meet these remarkable animals at the 
Yamnuska Wolfdog Sanctuary
, less than an hour outside of Calgary. Tour the sanctuary, learn about wolfdog conservation efforts, and meet the wolfdog ambassadors with this unique outdoor winter experience.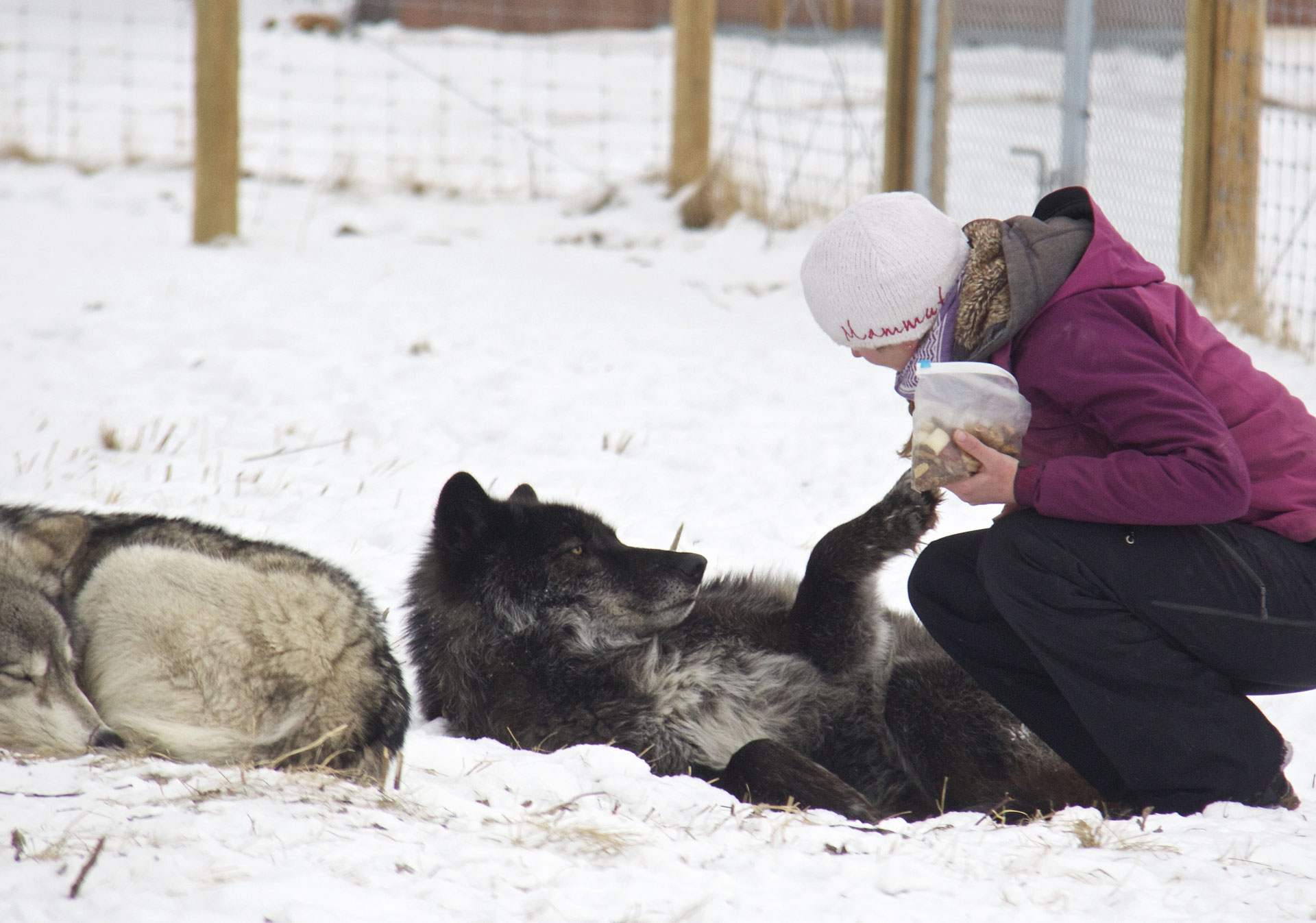 Day trip to the Banff Gondola
Just an hour and a half from Calgary, you can take in views of six mountain ranges from the top of the 
Banff Gondola
. The Banff Gondola takes you to the summit of Sulphur Mountain, 7,510 feet of elevation, for an incredible view of the Canadian Rockies from the rooftop observation deck. Take a walk along the Sulphur Mountain Boardwalk, warm up in the 
Above Banff Interpretive Centre and Theatre
, or enjoy a meal at 
Sky Bistro
. Visit at night and enjoy sunsets, stargazing, and fire pits to keep you warm at this epic outdoor winter activity.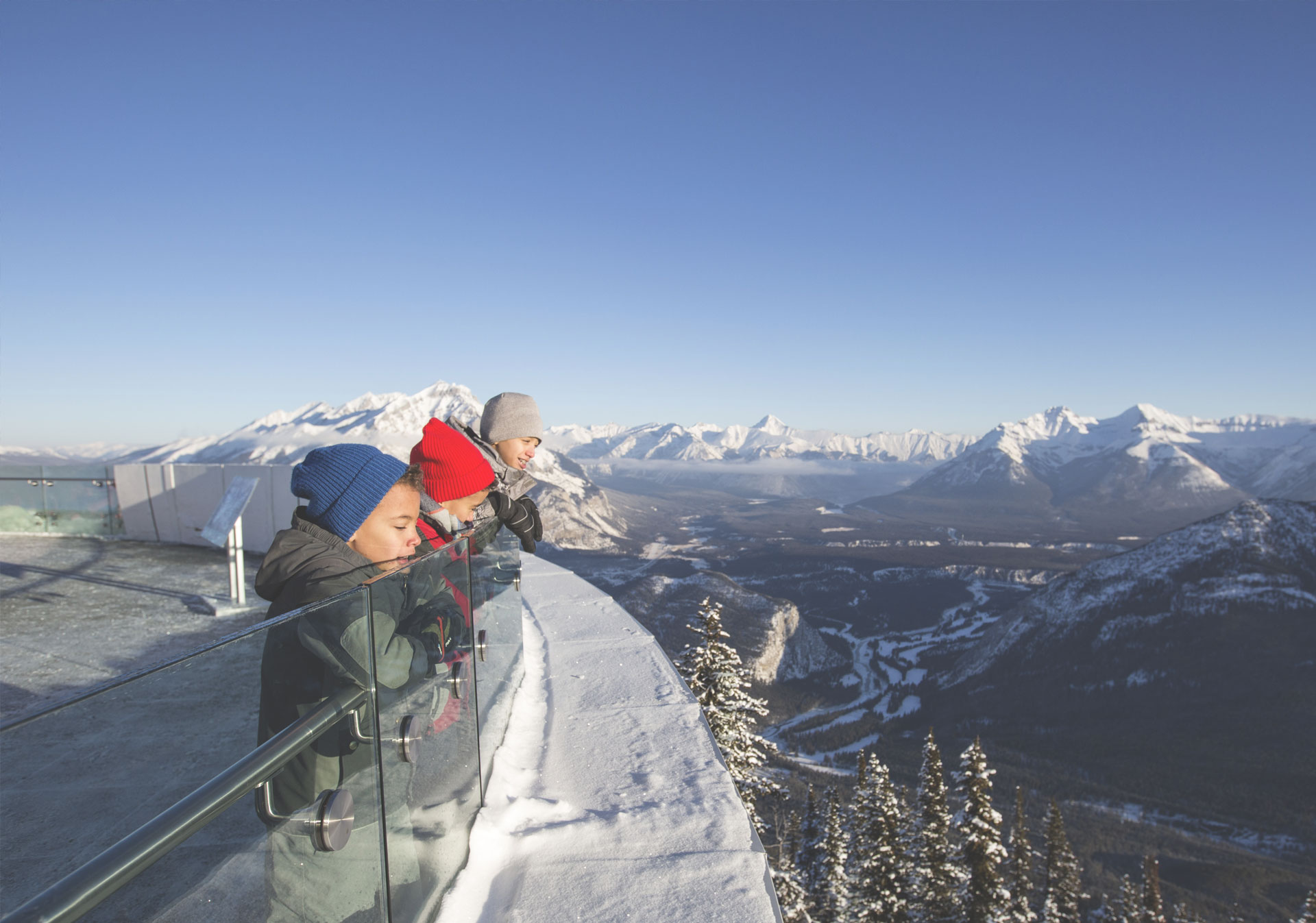 Find a toboggan hill
Tobogganing is a classic outdoor winter activity and the perfect way to celebrate the cold weather. Best of all, it's a family friendly activity everyone can enjoy. Calgary is home to a great collection of 
maintained hills
 the whole family can enjoy, from 
Confederation Park
 to 
Prairie Winds Park
. Local retailers like Canadian Tire are a great place to find an affordable sled or toboggan.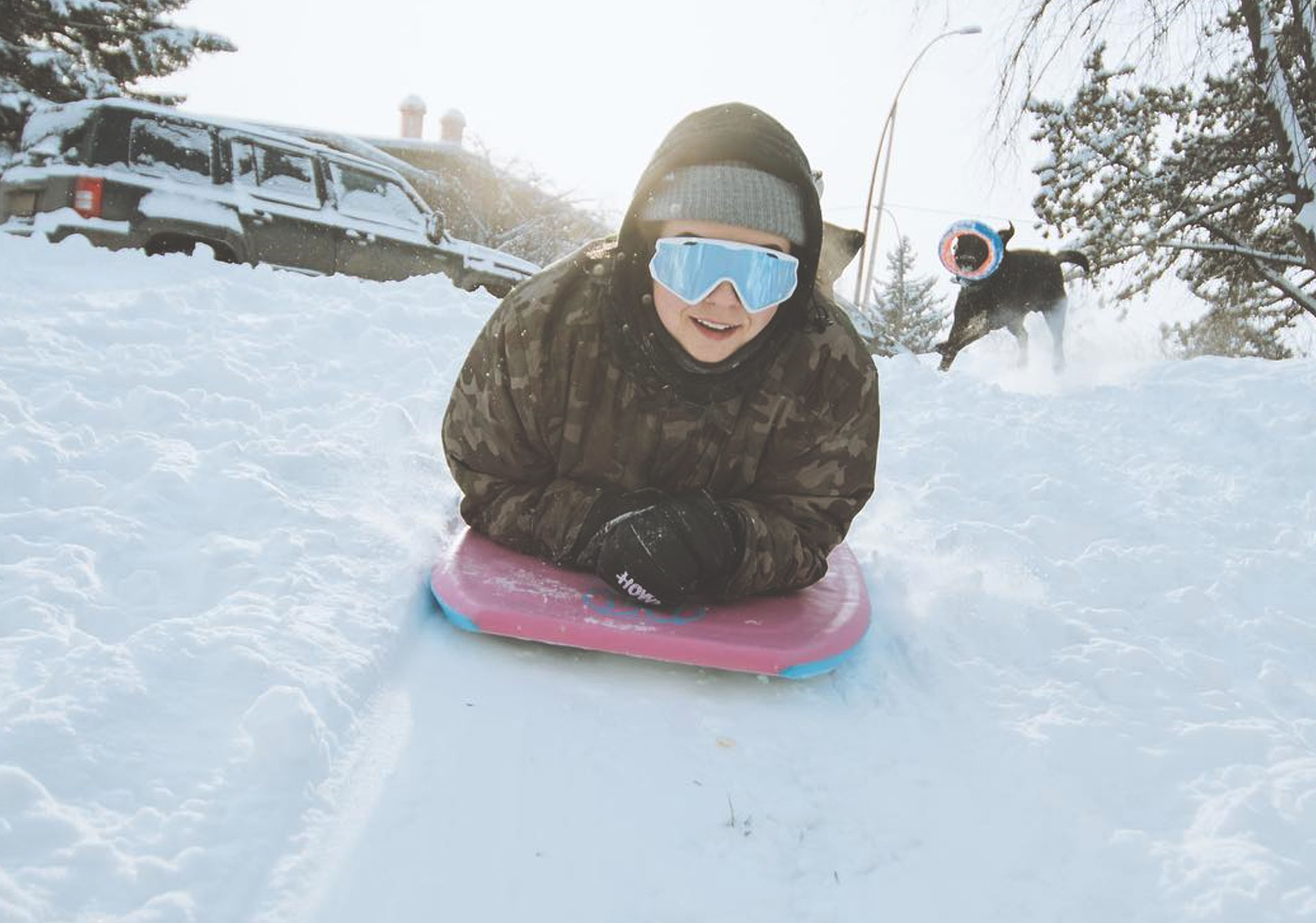 Original post: https://www.visitcalgary.com/things-to-do/stories-from-calgary/outdoor-winter-activities