When: March 3
Promoting gender equality, freedom and public safety, The Secret 3K is taking its fourth annual run/walk virtual this month with a special running soundtrack, Facebook Live event and more. Runners can complete the race anywhere on March 3, and part of the race fees will support Canadian Women for Women in Afghanistan, the Afghan Sports Trust (Marathon of Afghanistan), Girl Guides of Canada and 261 Fearless.
You can also watch The Secret Marathon, the documentary by Calgary filmmaker Kate McKenzie that inspired this run. The film follows the first woman in Afghanistan to participate in a marathon. It screens virtually on February 27 and March 6 for $20.
When: March 5 and 27
The DirectHer Network promotes gender diversity on non-profit boards by providing Canadian women and gender non-binary people with tools and training that empower them to serve on boards. This month, the Alberta non-profit is holding two virtual Zoom workshops on board basics that will cover everything from board language and processes to the importance of gender diversity within boards. Workshop tickets are by donation from $5 to $20.
Get outside and have some fun at WinSport's tube park , which is still operating with additional pandemic safety protocols like wearing a face covering onsite (including while tubing) and two-hour entry time slots.  While it's normally only open on weekends this winter, it will also be open from March 29 to April 2 for spring break. Read up on the tube park's COVID-19 protocols before you go.
88 Canada Olympic Rd. S.W., 403-247-5452, winsport.ca
When: March 11
The Branch Out Neurological Foundation, a local non-profit focused on neurological disorder research, is taking its annual "Your Brain on Art" fundraiser online this month. The event features a keynote with Dr. Tracy Thomson, an online art auction and exhibit and a live-painting event. Guests can also order a special multi-course meal (complete with a beer or cocktail) that will be delivered from Bridgette Bar to complete the experience. General admission tickets are $40 or you can get the VIP experience (which includes the multi-course dinner and other treats) for $135.
When: March 12 to 21
Calgary's St. Patrick's Day Road Race has been going strong for 34 years and is back for another year, albeit virtually. Runners can choose between a 5K or 10K run, which can be run on your own time at North Glenmore Park or anywhere you want. The race supports Calgary Road Runners and Diabetes Canada.
North Glenmore Park, 7305 Crowchild Tr. S.W., raceroster.com
When: March 14
Pi Day may technically be about the mathematical constant pi, but it has also become a reason to eat actual pies every March 14th. Use the day as an excuse to buy some from one of the great pie spots in the city, including Pie Junkie, Pie Cloud and Simple Simon Pies. You may also want to try the iconic flapper pie from Blackfoot Truckstop Diner.
piejunkie.ca; piecloud.ca; simplesimonpies.com; blackfootdiner.ca
When: Until March 16
One of Calgary's newest art exhibitions features an unusual canvas: curling rocks. Sixteen artists have transformed rocks around downtown into colourful pieces of art to mark Calgary being a hub city for curling events with Curling Canada.You'll find the full list of locations for the curling rocks and information on the artists that transformed them online.
Celebrate International Women's Day this month by purchasing a tote filled with local goodies by women-owned businesses in support of a good cause. Organized by Dress for Success Calgary, the bag features a dozen local products and gifts, including salted caramel spread from Ollia, a candle from Milk Jar, an art print from Maya Gohill and more. The $150 tote packages can be picked up starting on International Women's Day (March 8) and part of the proceeds will support Dress for Success Calgary.
When: March 20 to 21
Theatre Calgary is launching a new festival this month. The Page to Stage New Works Festival highlights three southern Alberta-based writers and their scripts that examine LGBTQ2S+ identity. The scripts by Sharanpal Ruprai, Sable Sweetgrass Katoiyissa and Matthew Oliver van Diepen will be presented as online readings on Zoom. Tickets are $25 for three shows or $10 each.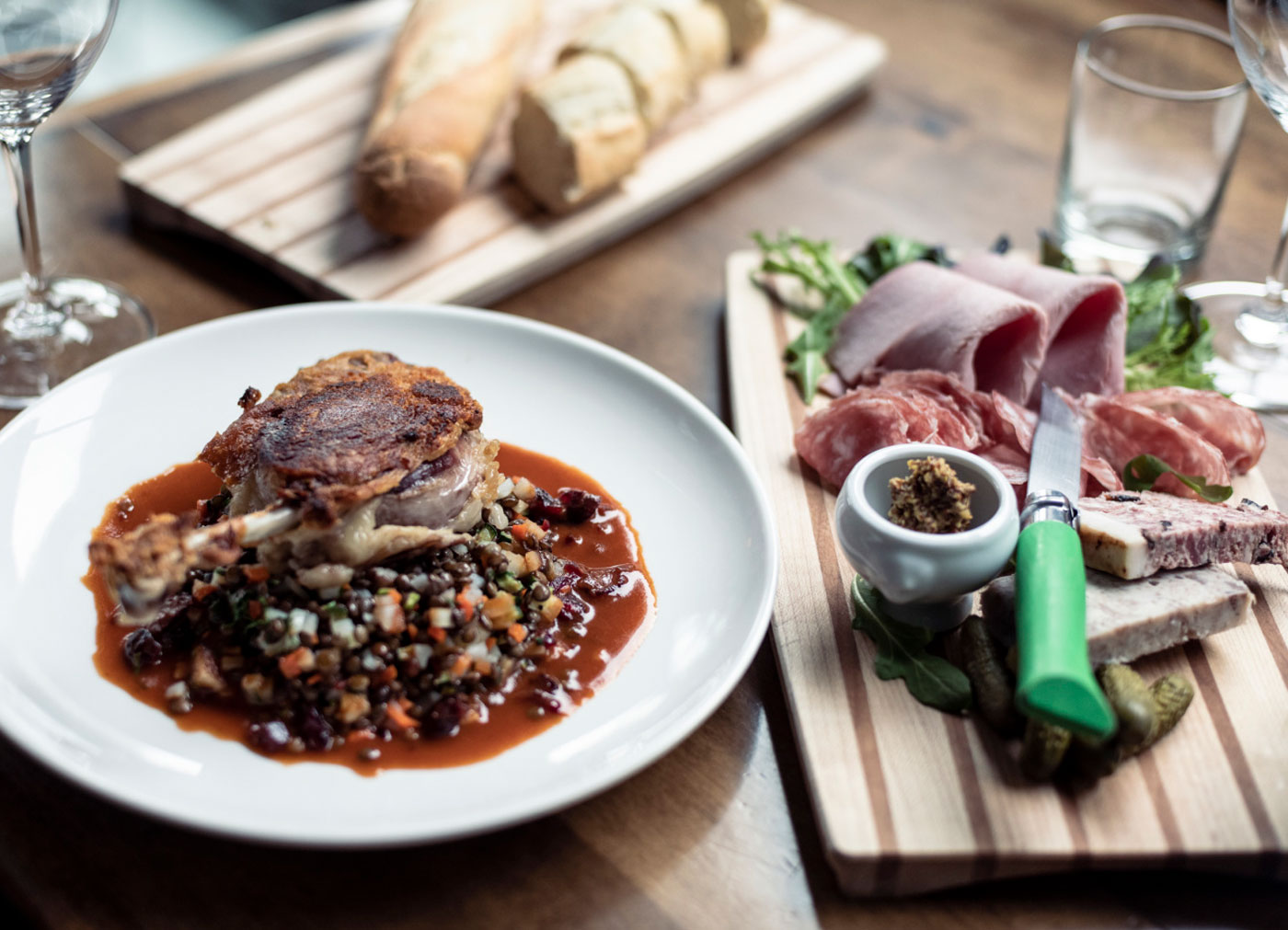 Avenue just released its 2021 list of the best restaurants in Calgary, which gives you tons of suggestions for your next dinner out or takeout pick. Choose from the 13 best overall restaurants in Calgary, or peruse the lists of the best restaurants for pizza, Chinese food, brunch and more.
Read more: Calgary's Best Restaurants 2021
When: Until March 31
The Bridgeland Riverside Community Association recently launched the Bridgeland Arctic Adventure, an outdoor adventure circuit that runs 7.5 km through the Bridgeland neighbourhood. Until the end of the month, try outdoor activities like human curling, a snow beach and visit an outdoor ice bar at Bridgeland Distillery on weekends.
Read more: Bridgeland Arctic Adventure is a New 7.5 Km Outdoor Adventure Circuit in Calgary